Company Founding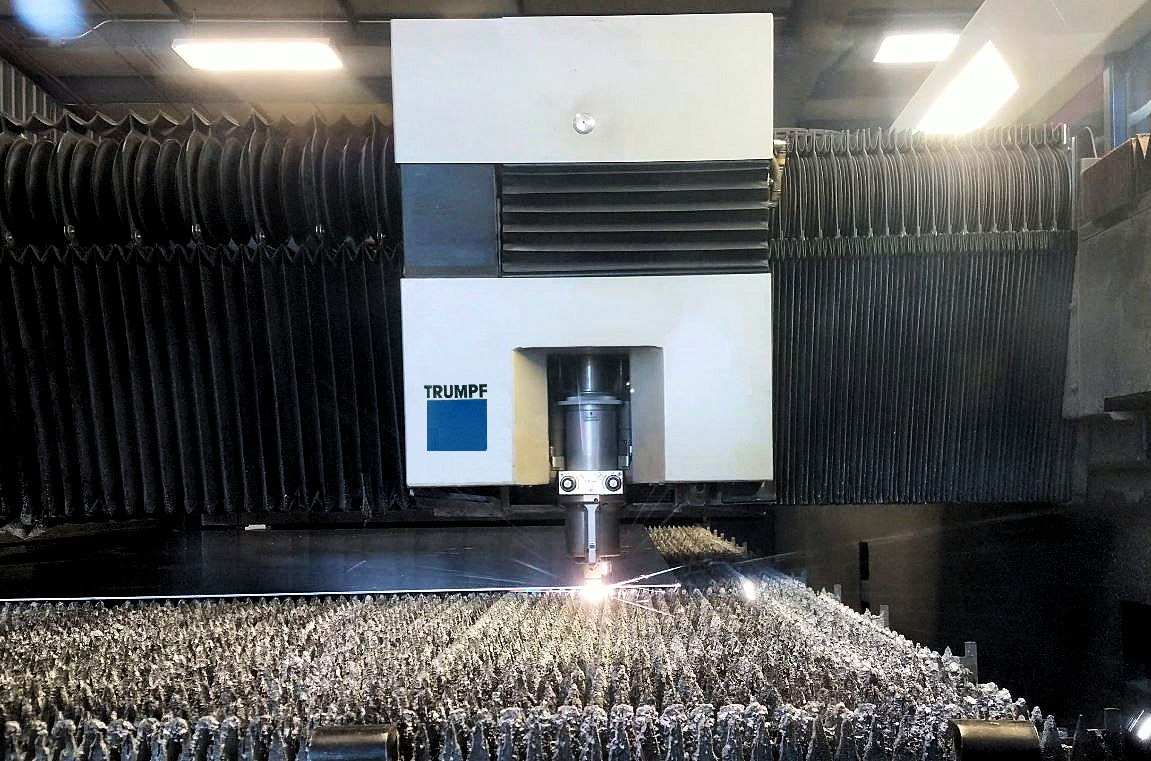 Bill Wegleitner, CEO, saw a need in industry for a quality built cabinet that was competitively priced. On his acreage in Alexandria, South Dakota, in 1998, he started Enclose Manufacturing. He used his background in welding and design to create his first industrial cabinets. The cabinets progressed to getting U.L. certification and served in many different industrial markets. Bill then had the opportunity to enter the transportation industry. Enclose has expanded into the transportation industry to serving customers throughout the United States and exporting internationally.
Manufacturing
Enclose is now located in Mitchell, South Dakota. We use laser cutting technology for cutting all of our sheet metal profiles, giving us top quality parts at minimum cost. This technology allows us to customize cabinets for our customers. Our laser is directly linked to our Engineering and design team allowing for quick set-up and nesting time.
We also use the same technologies for forming and fab areas. CNC controlled 3 stage 100 Ton and 65 Ton press Brakes interlinked to Engineering allows us the accuracy and speed needed for proper fitting and matting parts with little down time for set-up cost.
We provide some of the finest Tig welding you will ever see. Whether its aluminum, carbon steel or stainless steel, our highly skilled welders work to provide top quality welds on every cabinet or enclosure we produce. Our welding team is AWS certified. We also incorporate the finest machinery for installing pem nuts, insertion fittings, and many other unique hardware applications for strong, secure fits and longevity.
Enclose is certified for U.L. 508A. We can supply a multitude of electrical configurations for you. The basics of lights, fan, thermostats, outlets, surge protection, power strips, heaters to AC units, power distribution, UPS units and more.
Quality Initiatives
ISO 9001: 2015
UL Listed
Cal-Trans & NEMA Standards
AWS Certified Welders
State & Foreign APL listings
IMSA Member
Business Model
We pride ourselves in being a USA Made products manufacture with high quality and competitive pricing. Enclose specializes in aluminum and stainless cabinets and enclosures for the transportation and industrial industries. The transportation cabinets serves ITS, DMS, VMS, Battery, Fiber Optic, CCTV, Solar and other applications. The industrial enclosures serves the Utilities, Oil & Gas, Agriculture, Mining, Energy, Telecommunications, and Manufacturing markets. Our streamlined manufacturing allows for customization and short lead-times. The initiatives derived from our QC team and Lean Manufacturing principals drive a continuous need for improvement and value added cost. Customer satisfaction and continuous improvement is one of the company's greatest assets. The staff and management look forward to working alongside you as we meet your needs and challenges of the future.